In this weeks Club Notes we have all the photo's and prize winners as the Ladies team hold their annual presentation in Murphy's Bar.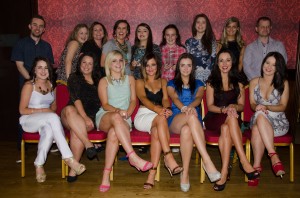 Downpatrick Ladies held their annual presentation on Saturday night past in Murphy's Bar, a goods night craic was had by all who attended. The prize winners on the night were:
Managers Player of the Year – Melissa McComb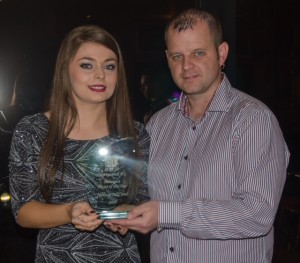 Player's Player of the Year – Morgan Shannon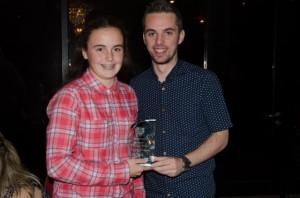 Top Goal scorer – Orla Boyle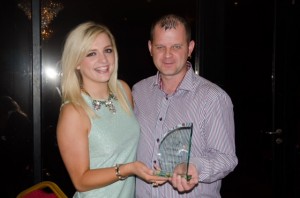 Sports Woman of the Year – Orla Beattie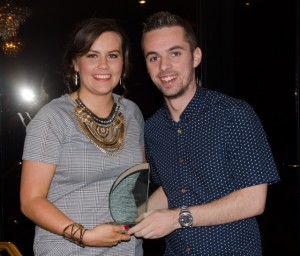 This week sees the first team have another cup game and another local derby, they play Kilmore Rec in the second round of the Intermediate Cup, kick off is 1.30pm.
Downpatrick have beed drawn against Crumlin Star in the Semi-Final of the Border Cup, this match takes place on Wednesday 26th November at Seaview, Crusaders FC. Kick off is 7.30pm.
The seconds entertain Ballynahinch Olympic seconds in Dunleath in the league, kick off is 2.00pm.
Both the under 14's and 16's will be hoping to return to league action this Saturday after last weekend postponements. The under 14's play Lisburn Distillery and the 16's play Newry City AFC, both games are in Ballymacoss with a 11.15am kick off.
The under 13's play Coney Island this Sunday, this match is in Killough.
The under 11's have no fixture this weekend in the 9-a-side development league due to some children still sitting the transfer test.
Mini Soccer continues on Sunday morning in the Red High, the under 10's play from 9.30am – 10.30am and the under 8's from 10.30am – 11.30am. The last few weeks the children playing at these age groups have continued to develop and enjoy a lot of game time.