This weeks club notes include fixtures for the various teams and details on the training sessions for the week, click on the link to read more…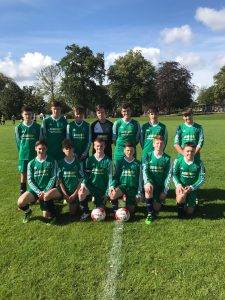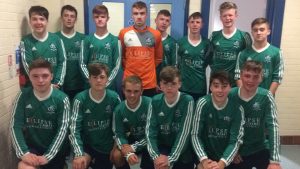 Club Notes – Week Beginning 04/09/17
The first team return to action this Saturday after last weeks disappointing news that Dundonald were forced to pull out of the Border Cup competition. This week they welcome Malachians to Rosconnor for a 2.00pm kick off on Saturday.
The seconds are in cup action on Saturday, the first round of the Bobby Dalzell cup sees them play neighbours Rossglass in Dunleath. Please note the earlier kick off time of 1.30pm.
Membership for ALL players is now due and must be paid by the 1st September, managers will have circulated the link by which this needs to be paid. For any advice on completing this please contact Tony McShane 07716853990.
If anyone is interested in sponsoring a match for one of our senior teams please contact Tony McShane on 07716 853990 for further information.
The under 18's are in league cup action in the South Belfast League, they play North Belfast United, at the time of writing the venue and kick off time are not available.
The under 16's will be looking to build on their first win of the season last weekend when they play TTBS this Saturday in Ballymacoss at 9.30am.
After last weeks disappointing defeat in their opening league game the under 14's will be hoping to fair better this Saturday. They play North End at 9.30am in Wallace Park.
The 2007's 9-a-side team play East Coast Strikers on Saturday morning in Belvior pitches, this match starts at 11.00am. Last Saturday saw them play their first game in the new league against our friends Tollymore. The match was very entertaining with both teams trying to play football the correct way, Downpatrick eventually came out on top by six goals to two, their goal scorers were Charlie McShane scoring a brace, Shea Holland, Patrick Burns, Taylor Beattie and Kyle McGarry.
Players born in 2005 and 2006 are asked to attend training on Monday nights from 6.15pm to 7.30pm in St Dillon's Avenue, registration for the league is now due and players are asked to bring with them a passport photo.
Training for mini soccer will commence on Monday 4th September in St Dillon's Avenue, training will be provided for children born in the following age years – 2007, 2008, 2009 and 2010. Players are asked to report to the pitch for a 6.30pm start and will be over at 7.30pm, they need to wear shin guards and football boots, bring a bottle of water and dress according to the weather conditions.