This weeks club notes include details of this weeks fixtures and training sessions, information on our 100 Club Draw and upcoming Night of the Races, click on the link below to read more…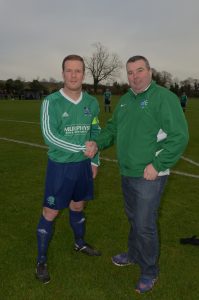 Club Notes – Week Beginning 30/01/17
January's 100 club draw was held in Murphy's Bar last Saturday, the lucky winners were: 1st Prize £250.00 Sean McMahon (No. 9), 2nd Prize £150.00 Ciaran McMenamin (No. 40) & 3rd Prize £100.00 Caroline Walker (No. 68). We thank everyone who continues to support our Club Draw, February's Draw will take place on Saturday 25th.
The first team are in action this Saturday, they travel to Crumlin United, this game kicks off at 2.00pm. We are delighted to announce that Murphy's Bar & Restaurant have once again agreed to sponsor the first team home jersey for the next three years. Mark and Bartley Murphy have been avid supporters of the football club over the last number of years and we look forward to continuing that relationship for the next three seasons.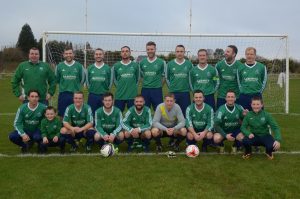 The seconds welcome Newcastle Swifts to Dunleath this Saturday for a league game, this match kicks off at 2.00pm.
The senior teams of the football club are holding a Night of The Races in Murphy's Bar on Saturday 25th February, anyone interested in buying a horse (£10.00 each) or sponsoring a race (£25.00 each) feel free to contact Tony McShane 07716 853990 or Mark Murphy 07738 637702.
Training for the ladies continues on Tuesday nights, all old and new players are welcome. Players are asked to report to the front of the Downshire at 8.00pm for fitness training, please wear trainers and bring a bottle of water.
The under 19's have a free week this Saturday.
The under 16's play Lisburn Distillery on Saturday morning in the league, this match is at Barbour Playing Fields and kicks off at 9.00am.
The under 15's are in cup action this weekend, they welcome Newcastle to Dunleath, this match kicks off at 10.50am. All support welcome.
The under 13's are in cup action on Saturday morning, they play North End at Barbour Playing Fields This match kicks off 11.15 am.
The 9-a-side development team have no fixture this weekend, training will resume on Monday 6th February at 7.00pm.
The Mini Soccer continues on Sunday morning, the coaches will contact the players about what times they play at.
Our Mini Soccer and under 6 training also continues on Monday nights, the under 6's and kids born in 2010, 2009 and 2008 is from 6.00pm – 7.00pm and those children born in 2007 and 2006 is from 7.00pm – 8.00pm. Please note the under 6's training is indoor.