Click on the link below to read this weeks notes including details on an information session about another Building Better Lives programme…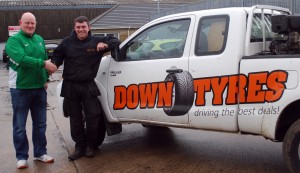 Club Notes – Week Beginning 04/04/16
Clarence Cup action for the first team this week as they travel to play Albert Foundry in the quarter-final, this match kicks off at 1.30pm. We would like to thank Strangford Fuels and Down Tyres for sponsoring the last two matches, if any business would like to sponsor a match please contact Tony McShane on 07716 853990.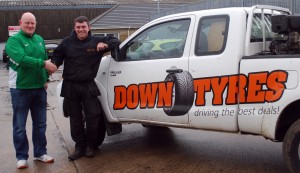 The seconds return to action this Saturday when they travel to Donard Park to play Newcastle Swifts, this match kicks off at 2.00pm.
After our successful Building Better Lives Fitness and Training Programme before Easter, plans are in place for another programme, we are holding an information session in the Lecture Hall of the De La Salle School at 6.00pm on Monday 11th April, for more information contact Emma Bohill 07592 550372. Everyone is welcome to attend, people from any background i.e. fitness fanatics, those who don't exercise, male and females and any people of any age.
Ladies pre-season continues on Wednesday night when they make the short journey to Crossgar to play Kilmore Ladies at Robert Adams Park, kick off is 6.30pm. Then on Sunday the ladies play Carnmoney Ladies at Kilmore Paying Fields, kick off is 1.30pm. Next Wednesday 13th the ladies travel to Killyleagh Ladies for another friendly.
All youth players are reminded that their final instalment of training fees are now due, coaches will be in contact with the details soon.
The Lisburn League teams are in action this Saturday, the under 14's play TTBS at Barbour Playing Fields, this game kicks off at 9.30am. The under 15's play title favourites Portadown Youth at Ballymacoss, this game kicks off at 11.15am.
The under 13's are in cup action this Sunday, they play Kilmore Rec in Dunleath, this match kicks off at 10.30am.
The 9-a-side development squad have no fixture at the minute but management are trying to organise some games and will be in touch before Saturday.
Mini Soccer returns this Sunday morning at the 3G pitch in the Red High, the coaches will be in contact before the weekend with all the information.
Mini Soccer training continues on Monday night at the 3G pitch in the Red High and indoors for the u6's in the De La Salle High School. All old and new players are welcome, for more information please contact Youth Development Officer Paul Moore 07549 661772.