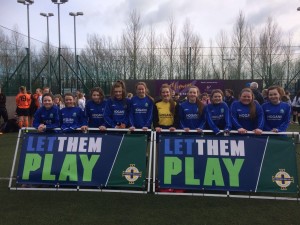 Club Notes – Week Beginning 07/03/16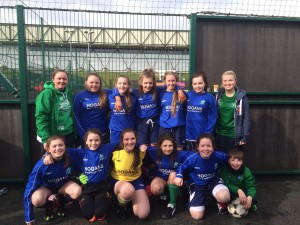 Downpatrick u15 girls travelled to the Lagan Valley Leisure Centre in Belfast on Sunday morning to take part in the IFA's Female Football Festival. This 5-a-side tournament involved 12 teams from across the country and was a great learning experience for the Downpatrick girls. Having never competed competitively together the panel of girls including Naoimh Madine, Paige Smyth, Faithe Fisher, Mia Smyth, Gearoidin Nic Ruairi, Abbie Byrne, Ellie Ball, Hannah Perry, Naoimi Pleasants and Hollie Magee gave an excellent account of themselves under the guidance of coaches Michelle Madine, Caoimhe Robinson and Emma Bohill. Part of the mornings activities also included talks about Healthy Eating, Mental Health and Racism which the girls thoroughly enjoyed.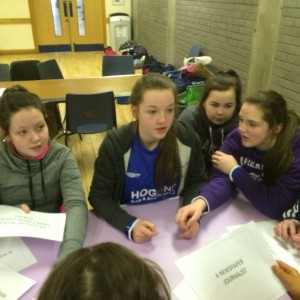 Downpatrick are holding a 'night of the races' on Saturday 19th March in Murphy's Bar. If anyone is interested in buying a horse they can do so from any committee member, they cost £10.00 each or they can contact Tony McShane 07716 583990. All senior players are reminded their horses and money must be in on Saturday 12th March.
The first team will be hoping to get some football action on the pitch this Saturday after seeing their matches called of the last two Saturdays when they travel to Carrickfergus to play Barn United in the third round of the Clarence Cup. This match kicks off at 1.30pm.
The seconds play Ballynahinch Olympic 2nds again this week in the league, this match is at Kilmore Playing Fields and kicks off at 2.00pm.
The Ladies team Pre-season training continues on Monday nights at the 3G pitch in the Red High from 7.00pm – 8.00pm, all players are required to attend. A few pre-season friendlies are being organised and details will follow.
The under 14's & 15's both suffered defeats in the quarter final stage of the cups last weekend and will be hoping to bounce back this week. The under 15's play Lurgan Town at Wallace Park this Saturday with a 11.15am kick off. The under 14's play Lisburn Youth on Saturday also, their kick off is 9.30am.
The under 13's faced another match cancellation last weekend with all games in Dunleath being called off, this week they play Castlewellan at 10.30am on Sunday morning.
The 9-a-side development league was also cancelled on Saturday morning in Dunleath but thanks to Tollymore and Rossglass all three teams played matches at Bear Park in Newcastle. A really enjoyable morning with some good football played by all teams. This week they play Portaferry at 11.15am and Newcastle at 11.40am.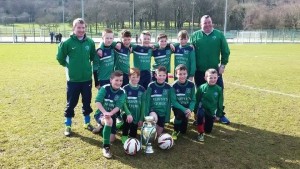 Training on a Monday night for our mini soccer continues at the Red High from 6.00pm – 7.00pm, this training is aimed at 4 year olds to 10 year olds.