Click on the link below to find out the clubs fixtures this week, as the first are in Intermediate Cup action, the seconds play in the Bobby Dalzell Cup semi-final and the under 14's play their first game in the NIBFA Cup…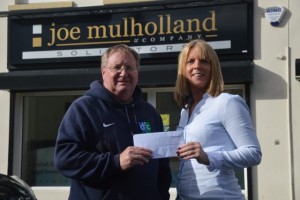 Club Notes – Week Beginning 16/11/15
Downpatrick firsts are in Intermediate Cup action this Saturday when they travel to the Billy Neil Playing Fields to play Border Cup semi-finalists Dundonald, kick off for this game is 30pm. The club would like to thank Joe Mulholland & Co. Solicitors, Downpatrick for sponsoring last Saturday's match. If any business is interested in sponsoring a match please contact Tony McShane 07716 583990.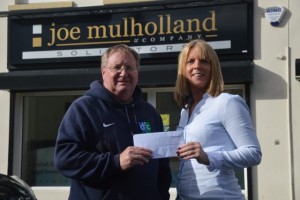 After last Saturday's disappointment of postponement in the league fixture against Ballynahinch Olympic the seconds play Annalong Swifts in the semi-final of the Border Cup, this game kicks off at 1.30pm.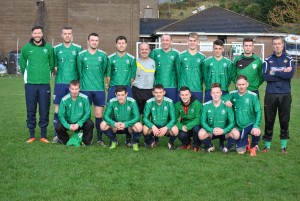 Girls Only Training continues on Monday nights, this training is for girls aged 7 year old to 15 years old and will be taken by fully qualified female coaches. From Monday 26th the groups will be dividing up, Primary School children (7 year olds – 10 year) olds will train from 00pm – 7.00pm and Secondary School children (11 year olds – 15 year olds) will train from 7,00pm – 8.00pm. (Please ensure your child is dressed for the weather, it can get very cold). All sessions will be structured and focused on developing player's skills and techniques. If you want to know more please contact Paul Moore the football club's Youth Development Officer 07549 661772.
Both teams in the Lisburn League are in action this Saturday, the under 15's play Lurgan Celtic at Ballymacoss, kick off is 9.30am and the under 14's play Lisburn Rangers in the NIBFA Cup, this game kicks of at 11.00am at Ballymacoss also.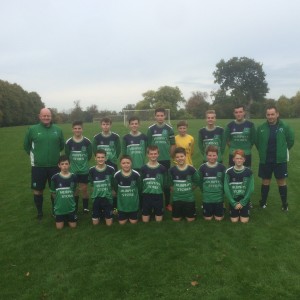 The 9-a-side development squad play Coney Island at 9.30am and Portaferry at 10.20am on Saturday morning. PLEASE NOTE THAT AS OF 18/11/15 THESE MATCHES HAVE BEEN POSTPONED DUE TO NIBFA CUP
Training on a Monday night for our mini section continues on Monday night from 00pm – 7.00pmin the Red High, this training is aimed for 4 year olds to 10 year olds. All old and new players are welcome, if you would like more information please contact Paul Moore on 07549 661772. (Please ensure your child is dressed for the weather, it can get very cold).
The first instalment of our Youth Membership and Training Fees are now overdue, please ensure they are paid as soon as possible.
The club are seeking volunteers to help with our ever growing Youth Section; we know time is precious so if you can only commit to 1 hour a week we can work with that. The club needs volunteers to help produce press releases, write match reports, looking after our club website & social media sites, taking registrations and fees, organising fundraisers or Social Events, Coach the kids or help with our Qualified Coaches to take a session. If you're interested in helping out please feel free to contact Tony McShane 07716 853990 or Paul Moore 07549 661772.