This weeks club notes includes details of the senior teams presentation and details of the Youth Teams training/trials, click on the link below…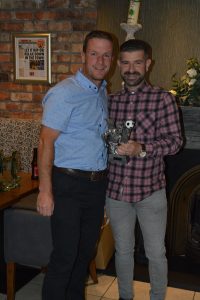 Club Notes – Week Beginning 10/07/17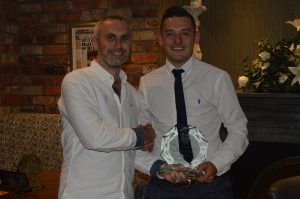 • The senior teams held their 2016/17 presentation last Saturday in Murphy's Bar. The award winners were: 1st Team Managers Player of the Year Neil Taggart, 2nd Team Managers Player of the Year Conaill Kerr, Ladies Manager Player of the Year Melissa McComb. The Player's Player of the Year award winners were Ladies Team – Emma Carling, 1st Team – Mark Holland. The 2nd Teams Top Goalscorer was Shane Matheson, Ladies Team – Kyla Trainor & 1st Team – Mark Holland.The Brian Montgomery Young Player of the Year for the men's teams was Jack McLaughlin & the ladies team was Caoimhe Walker. The committee would like to thank all the management of all teams for their commitment and dedication.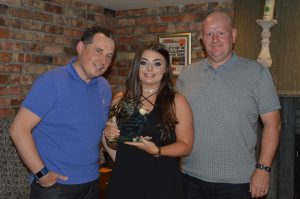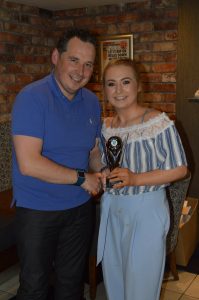 • Training for our senior team resumes on Tuesday 11th Julyin St Dillon's Avenue at 6pm, all old and new players welcome.
• Although the season maybe over plans are in place for next season and we are looking for a Manager and/or a Coach to take an under 15's team (2003's) in the Downpatrick Youth League, if you're interested please contact our Youth Development Officer Paul Moore on 07549 661772.
• Trials for next season for all our teams continue on Saturday 15th July in St Dillon's Avenue pitch, times for each team are as follows: for all children born in 2005, 2004 and 2003 are to report to the pitch at 9.45am sharp to start at 10.00am. For all children born in 2002, 2001 and 2000 are to report to the pitch 11.30am to start at 11.45am. On Monday 17th Julythere will be a trial for our 2006 age group, players are asked to report at 6.15pm to start at 6.30pm and will finish at 7.30pm. All players are asked to bring a bottle of water. For more information contact Tony McShane 07716 853990.