This weeks club notes includes all the details on the ladies League Cup Semi-Final, men's teams pre-season friendly and the youth teams training sessions, click on the link to read more….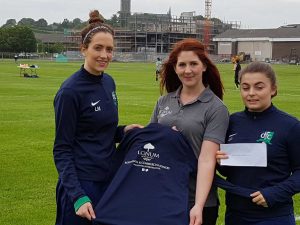 Club Notes – Week Beginning 17/07/17
• The ladies are in Semi-Final action on Wednesday 19th July, when they welcome Lurgan Town Ladies to Dunleath for a 7.30pm KO, this match will be sponsored by Lignum Interiors. All Support Welcome.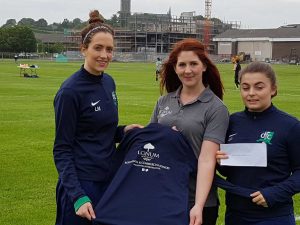 • Training for our senior team continues on Tuesday 18th July in St Dillon's Avenue at 6pm and on Thursday 20th July at the same venue and time, all old and new players welcome. Then on Saturday 22nd July they have their first pre-season friendly when they travel to play Queens at the Dub playing fields, this match kicks off at 2.00pm.
• With the season just around the corner we are looking for a Manager and/or a Coach to take an under 15's team (2003's) in the Downpatrick Youth League, if you're interested please contact our Youth Development Officer Paul Moore on 07549 661772.
• Trials for all our teams continue on Saturday 22nd July in St Dillon's Avenue pitch, times for each team are as follows: for all children born in 2005, 2004 and 2003 are to report to the pitch at 9.45am sharp to start at 10.00am. For all children born in 2002, 2001 and 2000 are to report to the pitch 11.30am to start at 11.45am. On Monday 24th July there will be a trial for our 2006 age group, players are asked to report at 6.15pm to start at 6.30pm and will finish at 7.30pm. All players are asked to bring a bottle of water. For more information contact Tony McShane 07716 853990.