This weeks club notes includes information on this weeks fixtures, training sessions and funndraisers, click on the link to read more…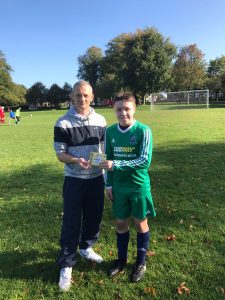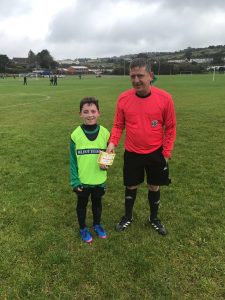 Club Notes – Week Beginning 25/09/17
This Saturday sees the September 100 Club Draw in Murphy's Bar, the draw will be held after matches on Sat. We would like to remind everyone that their money must be paid to a committee member or left in Murphy's Stores before 12pm on Saturday. We would like to thank each and every one of you's for your continued support of our 100 Club Draw.
Downpatrick are holding a Golf Day on Friday 6th October at St Patrick's Golf Club, the format is a shot gun start with everyone starting at 2.00pm. We are looking for sponsors which cost £50.00, anyone interested in sponsoring a tee box or playing in the event please contact Mark Murphy on 07738 637702.
The first team are in Border Cup action this week, we welcome Orangefield to Rosconnor for a 2.00pm kick off on Saturday.
The seconds welcome Newcastle Swifts to Dunleath on Saturday in a league fixture, this match kicks off at 2.00pm.
Membership for ALL players is now overdue and needs to be paid ASAP, managers will have circulated the link by which this needs to be paid. For any advice on completing this please contact Tony McShane 07716853990.
If anyone is interested in sponsoring a match for one of our senior teams please contact Tony McShane on 07716 853990 for further information.
The under 18's are in supplementary cup action in the South Belfast League this Saturday, the play Greenisland at the Henry Jones Pitch and the match kicks off at 9.00am.
The under 16's play TW Braga on Saturday morning in the league. This match kicks off at 9.30am and is at Wallace Park. Downpatrick's man of the match was Ethan Breen who receives a 'Golden Ticket' from sponsors Downpatrick Subway.
The under 14's play Annalong Rovers on Thursday evening, this match is in Banbridge and kicks off at 8.15pm.
The under 13's play Celtic Bhoys on Sunday morning in Dunleath, this match kicks off at 11.40am. Pictured is Adam Shannon who receives his Man of the Match 'Golden Ticket' from match referee James McCreesh. The Golden Ticket is sponsored by Subway Downpatrick.
The 2006's 9-a-side team are in the development league this Saturday morning with matches against Castlewellan Town and Coney Island in Dunleath. The first match kicks off at 11.30am and the second match at 12.00pm.
The 2007's 9-a-side team play Lurgan Town this Saturday at 12.00pm in the Rec Pitches Lisburn.
The small sided games development centre has recommenced up in the Red High on a Sunday Morning, this is for our under 8's and under 10's. The coaches will be in touch about who is playing and at what hour.
Training for mini soccer moves up to the 3G Pitch at the Red High, the training times for the different age groups are as follows, 2010, 2009 & 2008 are training from 6.00pm – 7.00pm and those born in 2006 & 2007 are training from 7.00pm – 8.00pm, they need to wear shin guards and football boots, bring a bottle of water and dress according to the weather conditions. Parents are asked to complete the registration forms as soon as possible and return them to Paul Moore or Tony McShane.