This weeks club notes includes details of this weeks fixtures and details of our mini soccer training times, also included is the results of our 100 Club Draw and details of a supporters bus to the Border Cup Final, click on the link below to read more…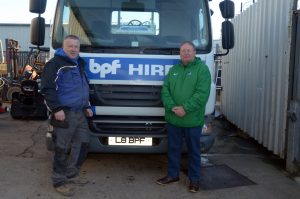 Club Notes – Week Beginning 28/11/16
The second 100 Club draw was held on Saturday in Murphy's Bar, congratulations to our prize winners: 1st Prize £250.00 Ricky Kerr, 2nd Prize £150.00 Mark Holland & 3rd Prize £100.00 Marty Miley. We would like to thank everyone who supports our 100 Club Draw, please note next months draw is on Saturday 31st
Everyone at the football club would like to wish first team player Barry Treacy a speedy recovery, Barry unfortunately suffered a leg fracture against Lisburn Rangers on Saturday.
Downpatrick travel to play Crumlin Star on Saturday in the league, this match is at the Cliff in Larne with a 2.00pm kick off. We would like to take this opportunity to Thank BPF Hire in Annacloy for their generous match sponsorship of last Saturday's game. Any business that is interested in sponsoring a match please get in contact with Tony McShane 07716 853990 to discuss the details.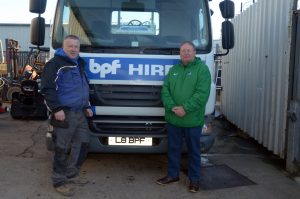 We will be running a supporters bus to the Border Cup Final, while we are still waiting on the date for the final to be confirmed the bus will cost £5.00 for adults and £3.00 for children under 16, all children under 16 must be accompanied by an adult. Please keep an eye out for confirmation of the cup final date.
The seconds are also on their travels this Saturday in the league when they play the Bobby Dalzell finalists Annalong Swifts, this match kicks off at 2.00pm.
The under 19's play Willowbank this Saturday at Ballymacoss in the league, this match kicks off at 11.00am.
The under 16's are in the Shield Semi-Final this Saturday morning, they play Hillsborough Boys at 9.00am in Ballymacoss. Good Luck Boys
The under 15's have a free week this week and will return to action on Saturday 10th
The under 13's play Lisburn Distillery in Glenmore on Saturday morning in a league fixture, this match kicks off at 11.15am.
The 9-a-side development team return to action on Saturday morning after no games for the last few weeks due to the transfer test, in the first game they play Newcastle at 10.25am and in the second game they play Kilmore Rec at 10.50am.
The mini soccer continues on Sunday morning at the Red High, the coaches will be in touch about who's playing at what time.
Our Mini Soccer and under 6 training returns on Monday 7th November, the under 6's and kids born in 2010, 2009 and 2008 is from 6.00pm – 7.00pm and those children born in 2007 and 2006 is from 7.00pm – 8.00pm. Please note the under 6's training is indoor.